Members continually rate advocacy as one of the top member benefits. The ODA is committed to working on behalf of our members to help enact key legislation, fight unfair regulations, and seek clarification on existing regulations. We believe the most effective way to reach our advocacy goals is to cultivate relationships with legislators, regulators, and other influencers who determine policy in Ohio.
As one dentist, it can be difficult to effect change when it comes to legal and regulatory issues. If special interest groups and insurance companies with significant resources are in opposition to the profession's best interests, one dentist alone doesn't have much of a voice.  However, you can make an impact by contacting your legislator, attending Day at the Statehouse and contributing to ODPAC.
Many Dentists, One Collective Voice
When the Ohio Dental Association represents a large percentage of dentists in the state, there's power behind the association's message. By joining dentists together with a collective voice, we can advocate on behalf of dentists and their patients, fight against unnecessary and burdensome regulations, and protect the sanctity of the dentist-patient relationship.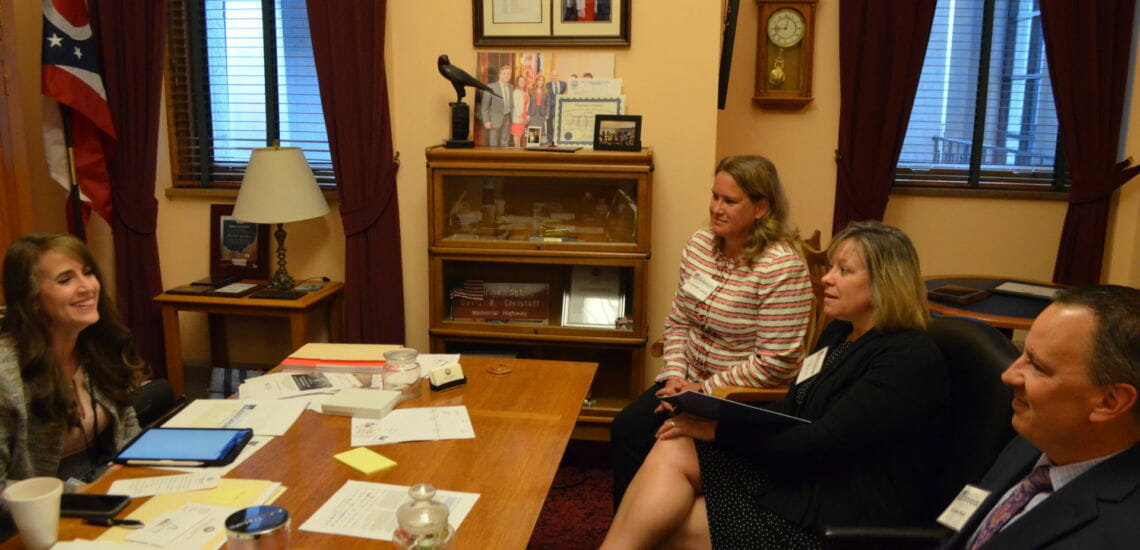 We Advocate on Your Behalf
Each year, ODA leaders, lobbyists, and legal counsel track dozens of bills and numerous regulations that impact the practice of dentistry. We work to:
Protect against unnecessary government intrusion.
Fight unfair insurance practices and frivolous lawsuits.
Improve access to quality, comprehensive dental care.
Promote office efficiency.
The ODA has a strong history of legislative achievement in Ohio. Learn more by clicking the links below.