Our ODA member dentists are bound by the highest ethical standards and have access to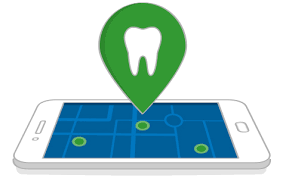 superior ongoing education, training and resources. When you or your family visit a dentist that's a member of the Ohio Dental Association, you know you're being treated by the very best.
To find a dentist in your area, simply visit the ADA Find A Dentist directory and search by city, dental specialty, or name.
Emergency Dental Care During Ohio's COVID-19 State of Emergency
If you are experiencing a dental emergency, contact your own dentist. He or she will be able to treat your emergency or direct you to where you can get emergency dental care.
If you do not currently have a dentist, download a list of dentists who may be able to assist you. We are providing this list as a service during the current state of emergency. This should not be construed as an endorsement of any provider. Patients must make their own choices from whom they choose to seek care.
Attention Dentists: Update Your Find A Dentist Profile!
Updating your ADA Find-A-Dentist profile helps patients in your community easily find you. The ADA makes it simple to add your practice details and contact information.