Our ODA member dentists are bound by the highest ethical standards and have access to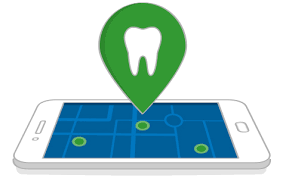 superior ongoing education, training and resources. When you or your family visit a dentist that's a member of the Ohio Dental Association, you know you're being treated by the very best.
To find a dentist in your area, simply visit the ADA Find A Dentist directory and search by city, dental specialty, or name.
Attention Dentists: Update Your Find A Dentist Profile!
Updating your ADA Find-A-Dentist profile helps patients in your community easily find you. The ADA makes it simple to add your practice details and contact information.