ODPAC, the Ohio Dental Political Action Committee, is dentistry's voice in the political arena and has a proven history of protecting dentists, patients, and dental practices from unnecessary government interference.
ODPAC is a federally registered political action committee that advocates on behalf of dentists in Ohio. The political arm of the ODA, ODPAC advocates for the dental profession by supporting the campaigns of pro-dentistry candidates for office. ODPAC is funded through voluntary contributions made by members of the Ohio Dental Association.
Why is ODPAC Important to Ohio Dentists?
ODPAC helps individual dentists gain equal leverage on the playing field with big-dollar contributors, such as insurance companies and trial lawyers.
ODPAC works to prevent unnecessary government intervention and maintain the sanctity of the dentist-patient relationship.
ODPAC allows dentists to pool their individual contributions together in order to make substantial contributions to the campaigns of key pro-dentistry legislators who are in a position to influence the issues that affect dental patients and practices.
ODPAC campaign contributions provide an excellent opportunity to establish relationships with legislators. With new members entering the General Assembly every election year due to term limits, it is especially important that we quickly establish strong relationships with these members.
How are your contributions utilized?
ODA dues dollars cannot go towards funding ODPAC.
ODPAC is funded solely from contributions from individual ODA members, spouses, and dental students.
Elected officials cannot use contributions from ODPAC for personal reasons.
Only personal contributions or contributions from partnerships or LLCs which elect taxation at the individual rate may be used to support pro-dentistry candidates for office. Corporate contributions cannot be used to directly support candidates and only have limited political uses.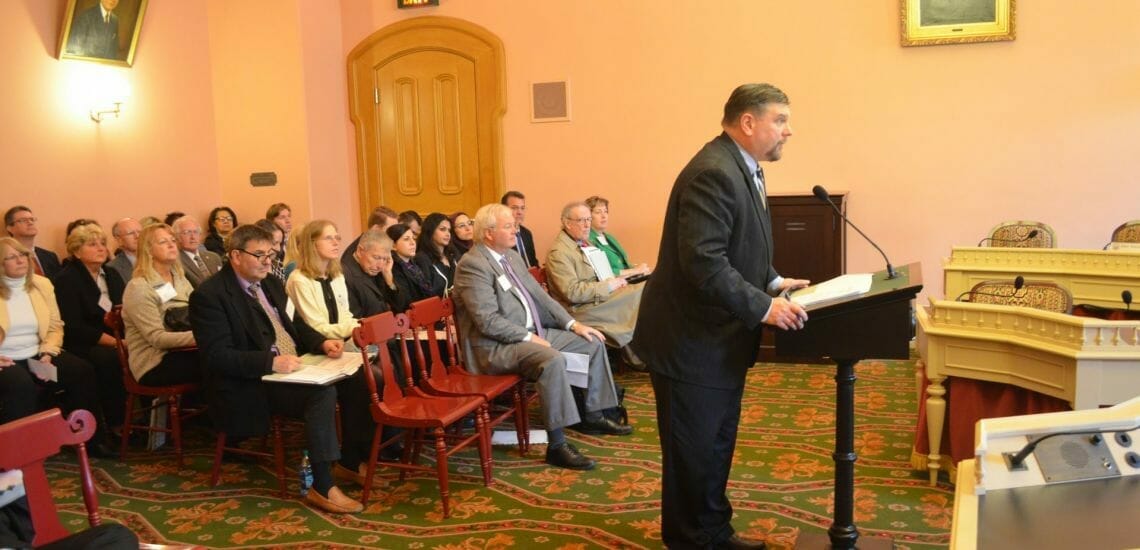 What is ODPAC Accomplishing for Ohio Dentists and Dental Patients?
ODPAC has a proven history of protecting dentists, patients, and Ohio's dental practices. Recent successes include: enacting meaningful malpractice reform, retaining funding for dental access programs, defeating proposals to tax dental services, and protecting dentists from burdensome pharmacy board requirements.
View Current Critical Issues
ODPAC will continue to focus on issues affecting dentists and their dental practices this year. This is an important year for dentistry with policymakers debating issues like mid-level dental providers, insurance contracting, and dental Medicaid reimbursements.