The 2021 Day at the Statehouse event will take place virtually May 10-14.
Due to the current restrictions on gatherings in Ohio, the 2021 ODA Day at the Statehouse will be a virtual event! This event will take place May 10-14. We will help you schedule virtual meetings with your legislators during that week.
Day at the Statehouse is a vital, yearly event that gives dentists, spouses, and dental students an opportunity to speak one-on-one with legislators about issues important to dentistry and advocate for patients, dental practices, and oral health in Ohio. Over the years, this grassroots event has served an integral role in delivering organized dentistry's message at the Statehouse.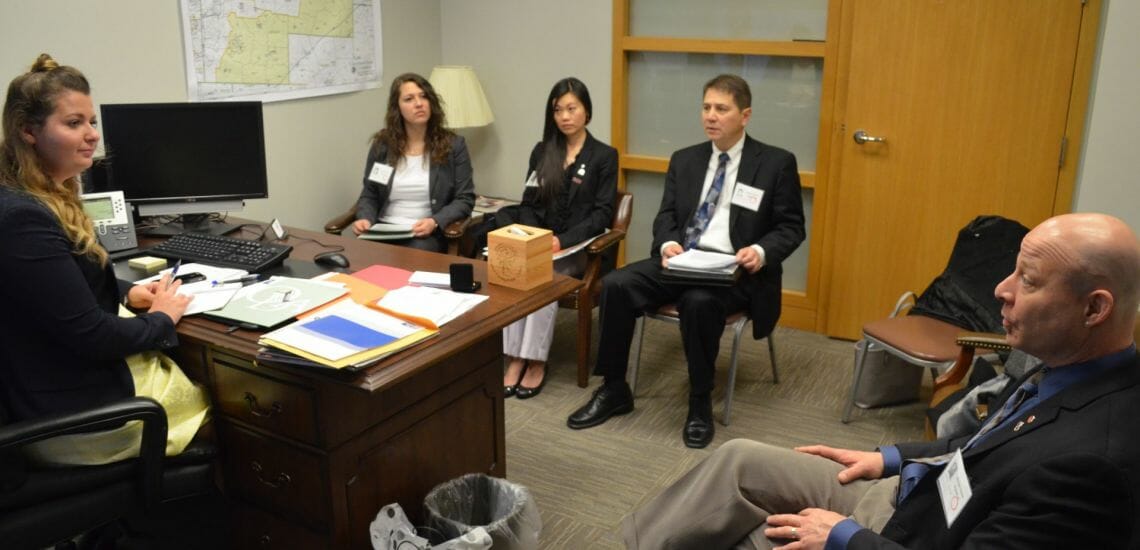 How You Can Get Involved
As a practicing dentist, you understand that dentistry is a highly regulated profession.  It is important for policymakers to understand how their decisions might impact oral health care in Ohio.
Hearing the collective voice of our member dentists helps impact the decisions Ohio legislators make.
You can help by registering for and attending Day at The Statehouse. Log in below to register.