Thank you page from payment form -Edit
WP administrators can view and edit a thank you page that populates after payment or donation.
Log in with your WP admin password and open the page with the payment or donation request.
Click Edit to edit the page and scroll to the bottom. The Thank You form text is located here.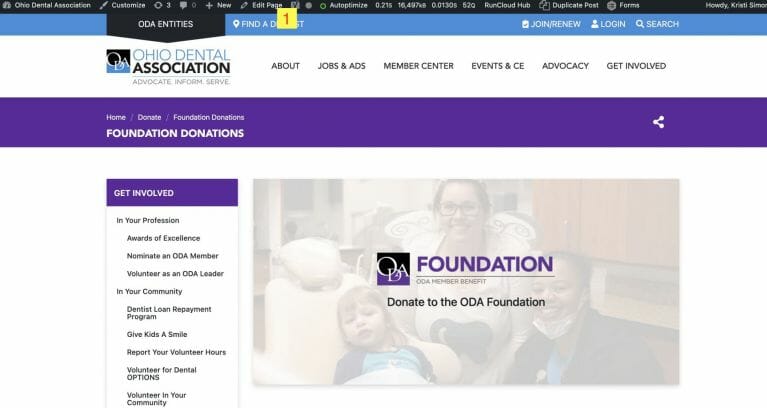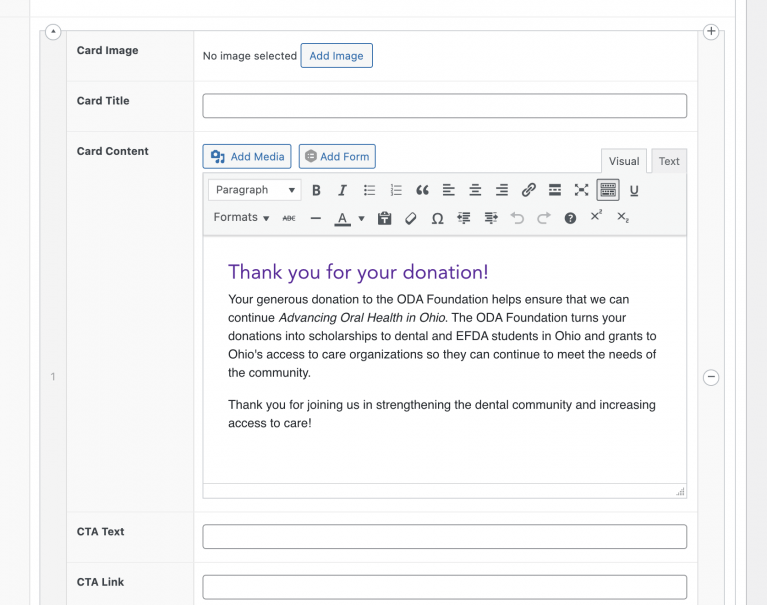 Here are two examples:
https://www.oda.org/donate/donate-to-the-oda-foundation/thank-you/
Edit:https://www.oda.org/wp-admin/post.php?post=6272&action=edit
https://www.oda.org/donate/odpac/thank-you/
Edit:https://www.oda.org/wp-admin/post.php?post=6273&action=edit