Pin articles to Home Page News Section
How to Pin articles to Home Page News Section
This is the news section on Home Page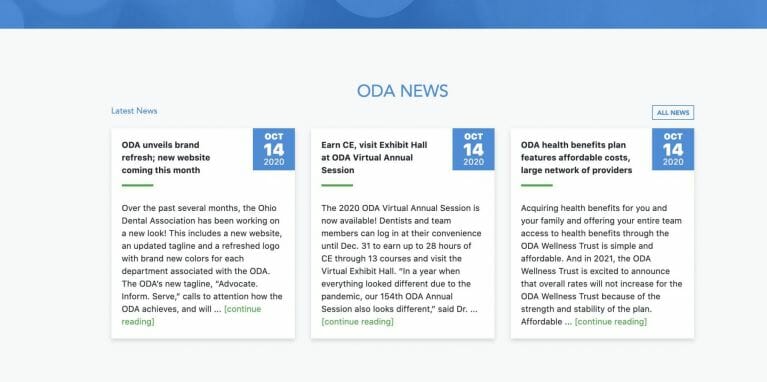 Click on Pages, Home or login and click Edit at the top of Home Page
Scroll to ths section titled ODA News

Search for the new articel title or paste the title into the field, then select the post. There is no post limit.

Remember to click Publish at the top right.

Watch this video for more detiails.