Download Registrations – Print or Export
These instructions will help you download data or print registrations for any form used on the website.
Event registration data (Leadership Institute, House of Delegates, ODA Annual Session Exhibitors registration, etc.)
Program registrations, (OhioDDS, Opioid Course)
Document downloads (Regulatory Compliance Guide)
Logo usage agreement
Applications for scholarships and grants
To PRINT individual or bulk form registrations in PDF format
Click on Forms in the left-side navigation tab.
Select the form you want to get data from.
Click Edit.
Click Entries.
Select All or the forms you want to print.
Select Print from the dropdown.
Choose to print all forms with page separation if you would like.
Print.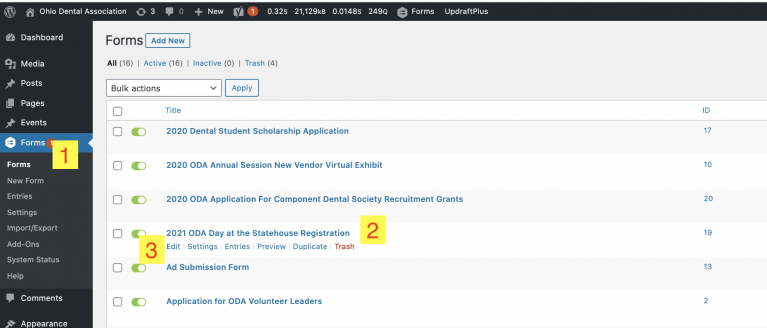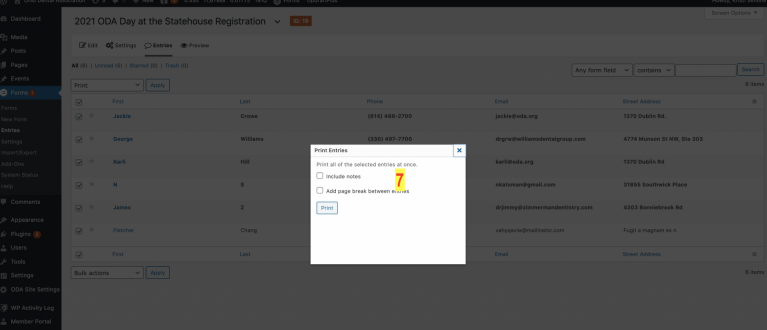 To export the registration data as an Excel file
Click on Import/Export in the Forms tab.
Click Export Entries.
Select A Form.
Select the fields you want included
Select a date range. This is not required.
Download Export File.