Broken Links – Check and Fix
To check for broken links:
Click Tools in the left-side dashboard
Click Broken Links
The page will populate with the broken links and the web page where the link is located.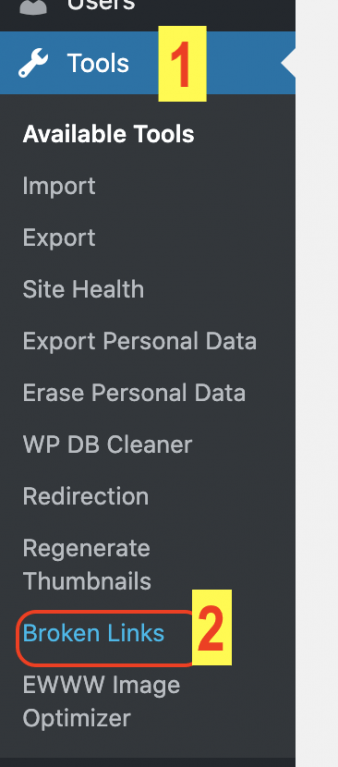 To fix a broken link:
You can fix the link directly on the web page or just by clicking edit under the broken link.

If you click edit under the broken link, this box below pops up.
Find the correct link online and paste it in this box.
Click update.

Once you have corrected the broken link, click on Recheck to confirm the link is live.
Sometimes, the link will still show a false-break. If you know the link is live, click Dismiss.