Add Images Videos and PDFs
There are two ways to add images, videos and PDFs to the website.
Remember to do the following for compliance and to include the media file in the Member Resources it should be there.
Add Alt Tags to all images that are added to a web page. This is needed to stay in compliance.
If a PDF should be included in the Resource Library, follow the steps at the bottom after adding.
Option 1 IMAGE: Directly from a Web Page
You can add a new image while inside of a web page by clicking on the Add Media button.
Click on Add Media
Upload Image
Add Alternative Text in the box on the right side
Click the blue button at the bottom to add the image to the page.
Option 2 PDF: Through the Media Library
Click on left-side dashboard
Click on Media
Click Add New

4. Upload your media file
5. Click on the media file to open an add.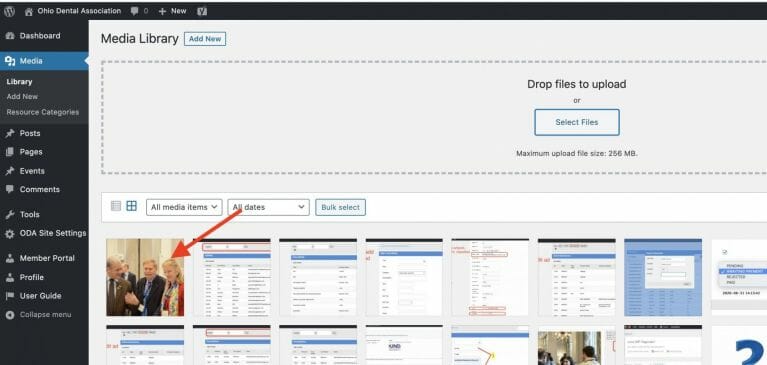 6. Add a simple image name to the Alternative Text box on the right side.
7. Click the right arrow at the top of the page or submit at the bottom.

TO ADD PDF's THE RESOURCE LIBRARY

The process is similar to above. PDFs can either be added from the website page or directly into the resource library.
For both options, you will need to do the following:
Click on Library
Find the PDF you added (if you added it from a web page)
Click Rearead the Attachment Content
Additional instructions can be found here: https://www.oda.org/wp-admin/edit.php?post_type=user_guide&page=user-guide-view-page&view_ug_article=7477
.