Add a New Page + Content
How to add a new page
There are two easy ways to add a new page.
Click Add New (side) or +New (Top) to add a new page. If you click +New at the top, select Page.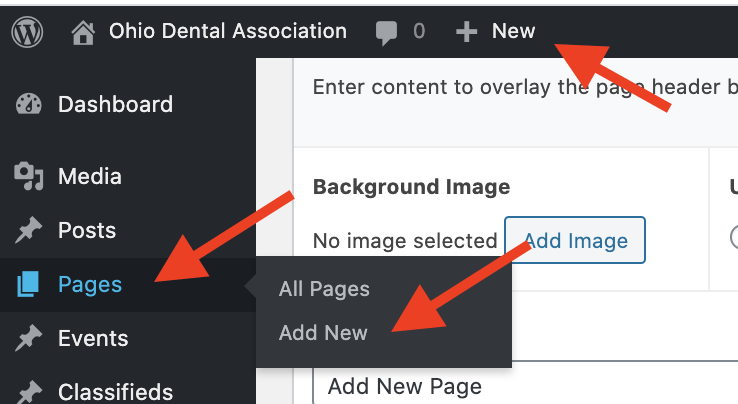 A new page will populate. Complete these details before adding content.
Add Page Title. This will also determine the page URL.
Choose if you will add a background image for the page "banner".
Add the page title that will appear in blue text in the center of the banner image.
Choose content or a simple statement or sentence that will appear in the black text under the header.
Choose Call to action and button. Add page URL and option to add in new tab
Select the parent page where this page should be listed or connected to.
Keep as the Default Template unless you are working on Annual Session pages.
Select the Sidebar Navigation to appear on the left side of the page.
Select the Branding Color for ODA department pages.
Add Content to the Public page or Members Only page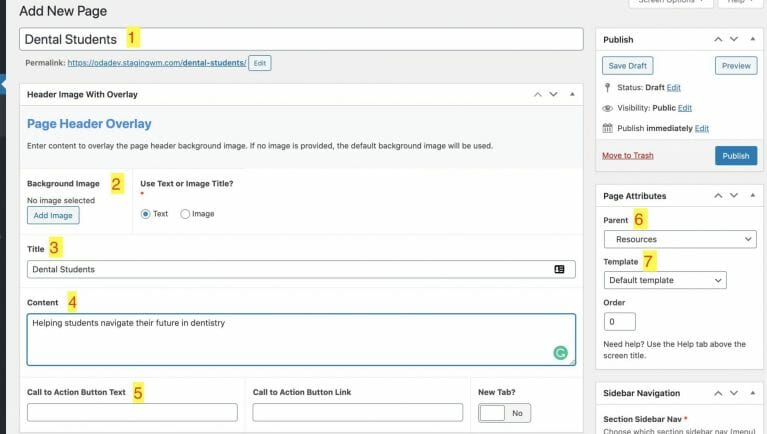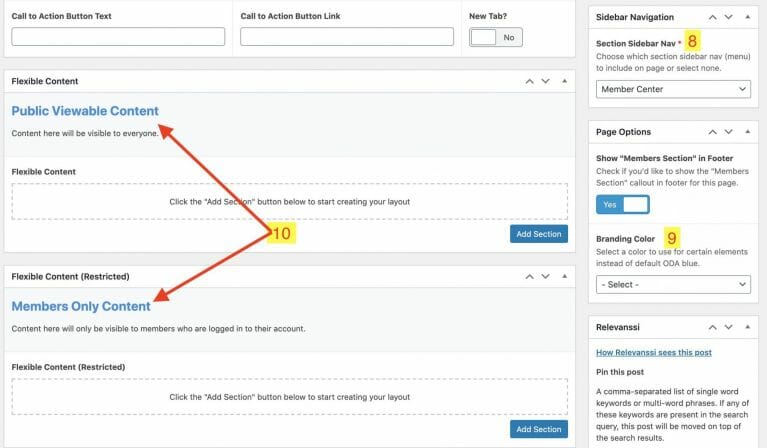 To add content:
Click Add Section and then choose the type of content box you want to add.